When we visited the orphanage in April to start up the Sewing for Souls ministry in Haiti, we found that there were more students enrolled than we had originally planned.  We also had an inadequate number of tables and chairs, and the tables were not in very good condition.  This led to crowded conditions that were not optimal for sewing.  The chairs we were using were borrowed from the orphanage's school, which was not a long term solution.  One of our top priorities was to purchase tables and chairs for the ministry.
Our first task was to find funding for the purchase.  We were greatly blessed to receive a gift from a women's civic organization who heard about our ministry through a member who had adopted one of the orphans.  A second gift came from the church in Texas that had begun the previous sewing ministry at the orphanage.  They still had money in their account and graciously chose to transfer it to us to continue the work.  While we wanted to save some of these funds to purchase sewing machines for the women when they graduate, we were able to put some of it toward tables.
Next we had to find tables and chairs and get them to the orphanage.  Our desire was to purchase them in Haiti in order to support Haitian businesses, but the store where we had intended to buy them was looted in rioting over the summer. We considered purchasing them in the U.S. and shipping them to Haiti, but decided we did not want to pay for shipping and unknown customs charges.  We chose to wait until we could get something in Haiti.
On Sunday I got an urgent message from Pastor Jacques telling me he had found some sturdy chairs for an affordable price.  He purchased 24 of them.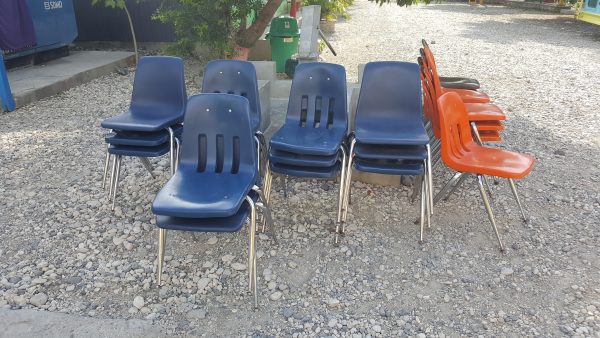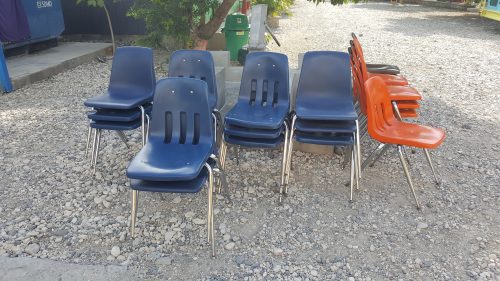 Later in the week he purchased two eight foot tables.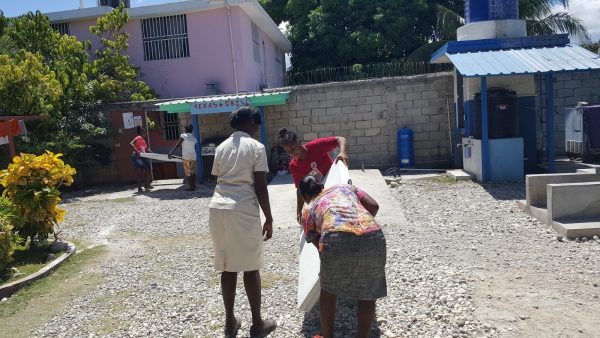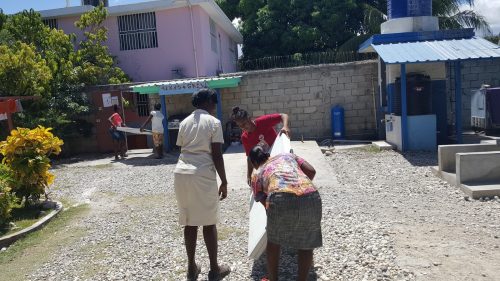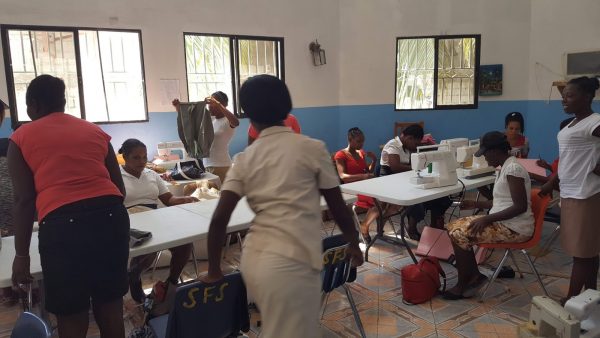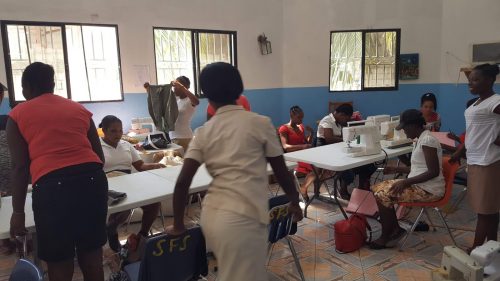 The students were very pleased to be able to spread out a little and sit comfortably.  We still could use another dozen chairs and possible another table or two, but conditions are vastly improved for our students.  We are very grateful to all of the people who made this possible.