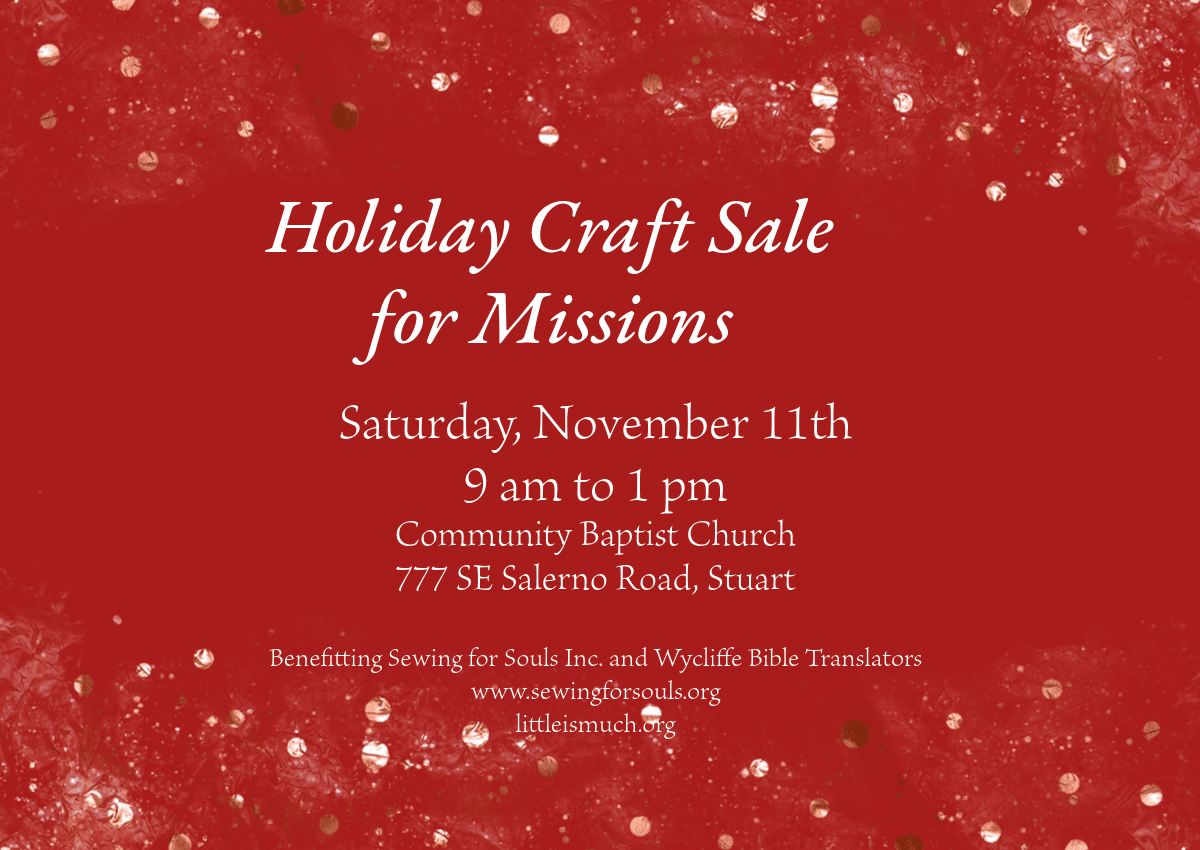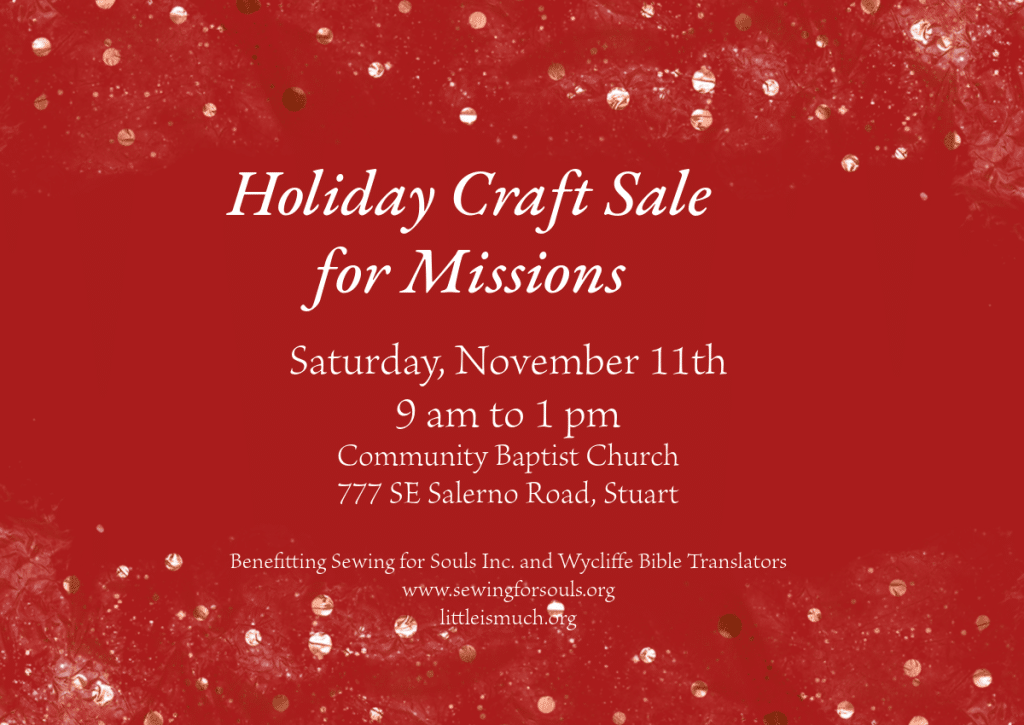 We are so excited for our third annual craft sale! Of course, we will have our zip pouches made from candy and chip bags again, but we have so much more:
Items made by our students in Haiti, including backpacks, tote bags, seashell collecting bags, casserole carriers, and potato bakers.
Items made by our team in the US, including quilts, pot holders, placemats, aprons, purses, rope bowls, artwork, pin cushions, Christmas ornaments, stockings, microwave bowl cozies, tutus, and hand dyed silk scarves.
Baked goods including pumpkin pies, pumpkin rolls, chocolate chip pumpkin muffins, banana bread, zucchini bread, whoopie pies, and cranberry orange scones.
We will once again be partnering with Chris of Little is Much, who will be selling her artwork and jewelry to benefit Wycliffe Bible Translators.