After many months of learning about shipping and labeling regulations, we have received products made by our students in Haiti and are offering these for sale in our E-commerce shop and locally on Cape Cod and in Florida.  Since the students first began sewing, they have been practicing by making items that they hope to sell in order to earn money while they are attending the sewing school.  In the beginning the most skilled students were selected to make backpacks, while students with no previous sewing experience were given simple projects to practice on using donated fabric.  All the proceeds from products made in Haiti will be returned to the students who made them.
In addition to requesting donations for treadle sewing machines to gift to our students when they complete the program in November, I am making some products in the US to raise money for this fund.  These items include zipper pouches made from candy and snack food bags, Autumn placemats, and yoga mat bags.  I have sold out of the yoga bags made from remnants from the interior designer in Florida but have received a large donation of fabric from an interior decorator in Connecticut. Right now I only have this yoga bag in stock but I will be adding more soon.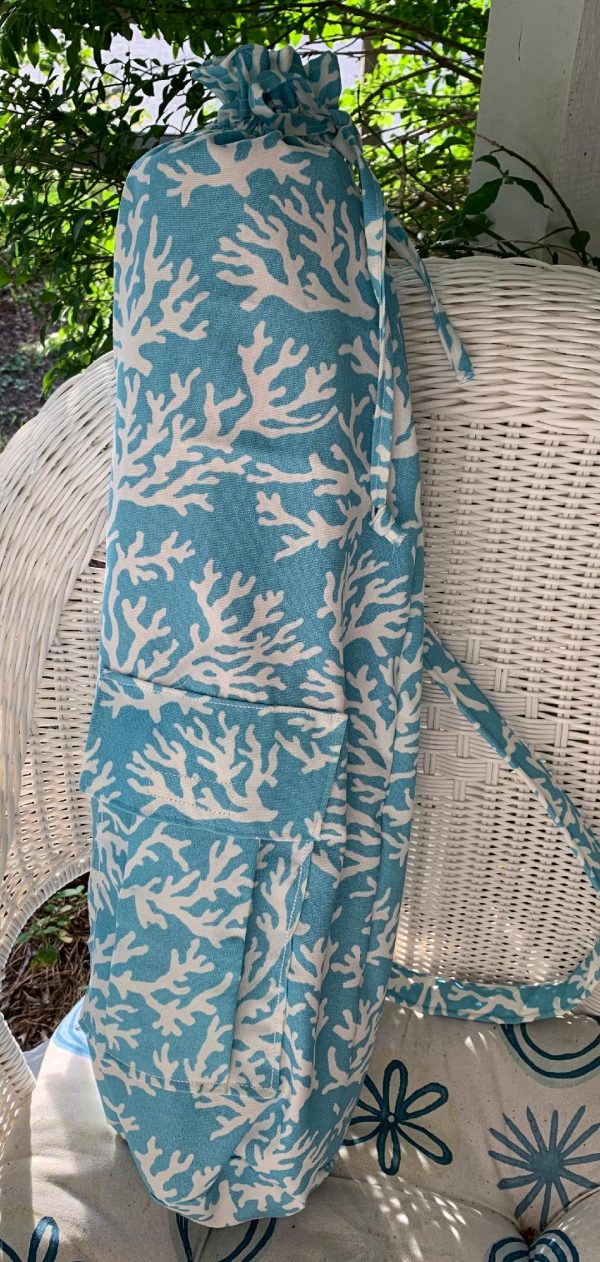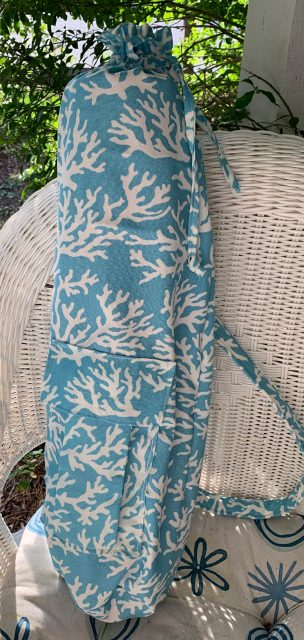 The candy and Cape Cod Potato Chip bags turn over so quickly that I have difficulty keeping the website updated.  If you want to order a bag please contact me and I can tell you what I have in stock.
I will be setting up a table outside the South Chatham Community Church Benefit Shop to sell these products on fair weather days in September.  I am also considering vending at craft shows when I return to Florida in the fall.
I am grateful for all my friends who have donated fabric, zippers, candy and potato chip bags,and have sponsored sewing machines. Keep eating those chips, chocolate, and Swedish Fish!