2019 has been an exciting year for our ministry!  Our biggest celebration is that we graduated our first class of 20 students on Christmas Eve.  Each of the students received a treadle sewing machine through the generous donations of sponsors coupled with the sale of zip pouches and yoga mat bags made by volunteers.
Junior, one of our teachers, spent a long day on December 23rd assembling the machines, which arrived as boxes of pieces.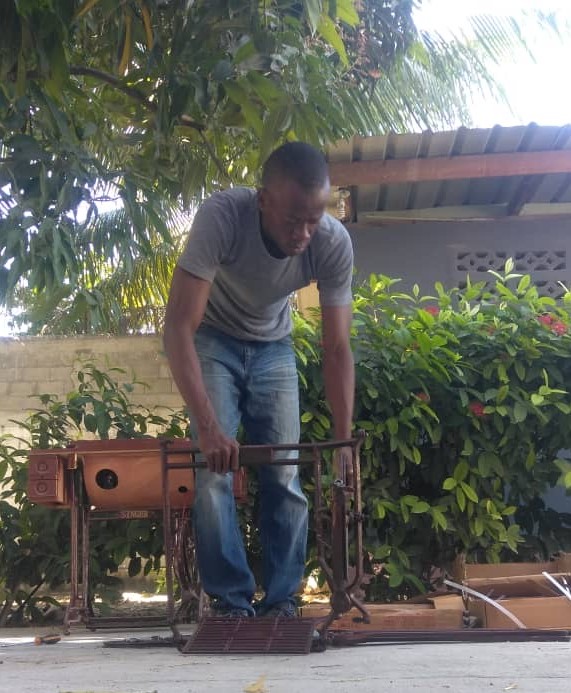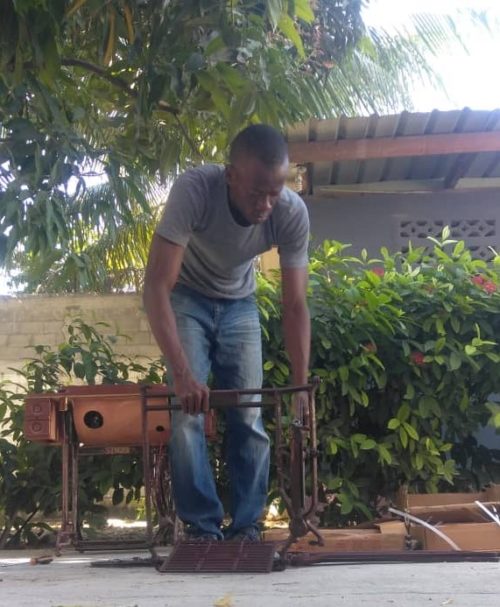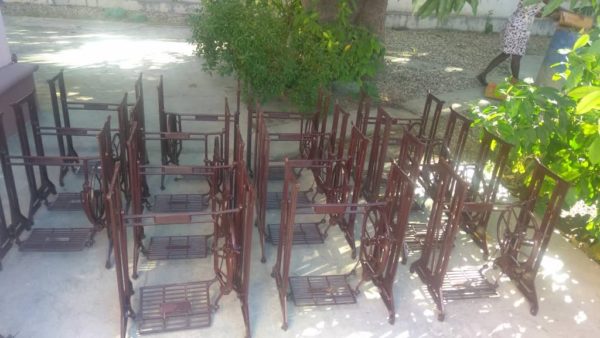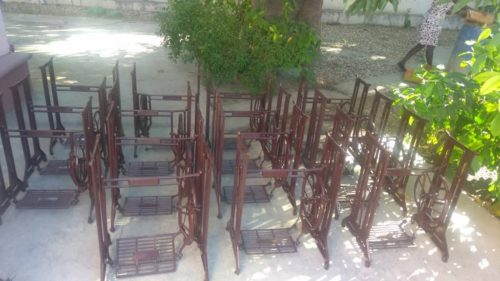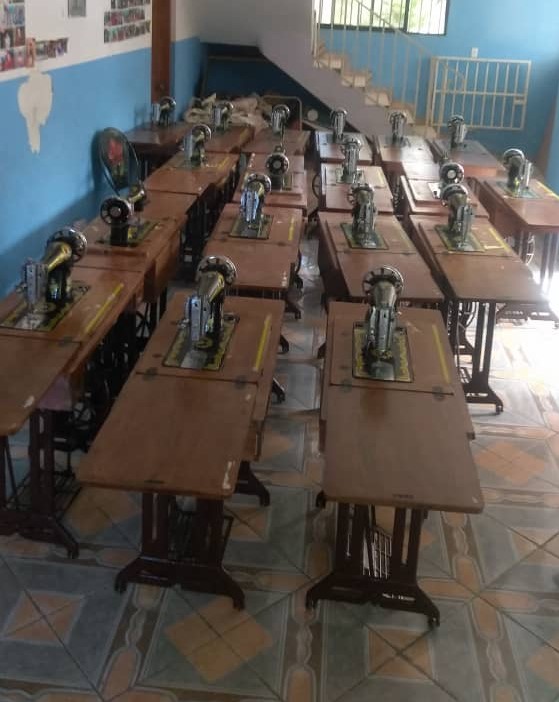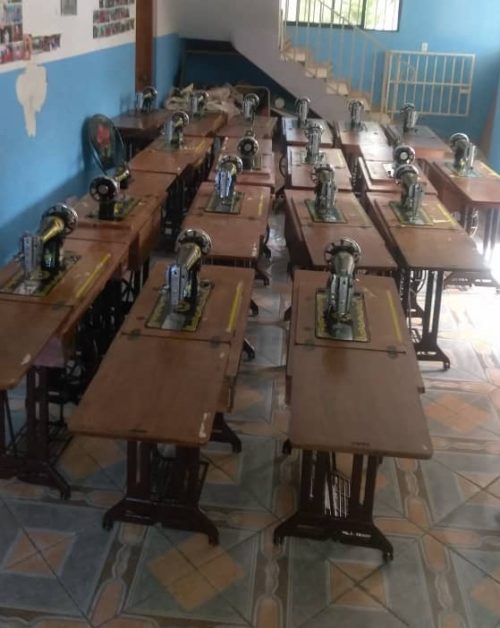 We were sorry to be unable to attend the ceremony due to continued violence in Haiti, but we sent our congratulations through Pastor Reggie.  The women received their certificates along with their machine and money they earned sewing items for sale in the US while in the program.  Several of these women have chosen to continue attending the project so that they can make additional items for sale, and Junior will be teaching them.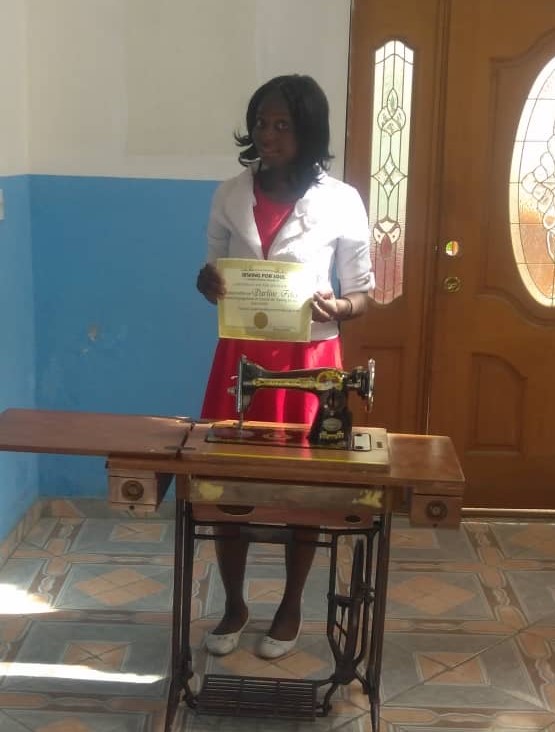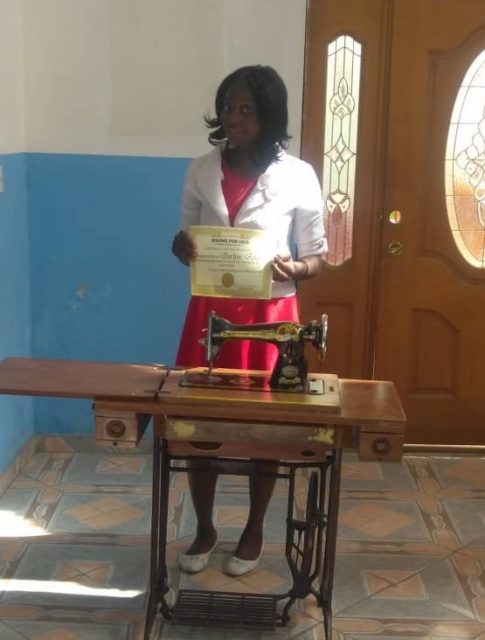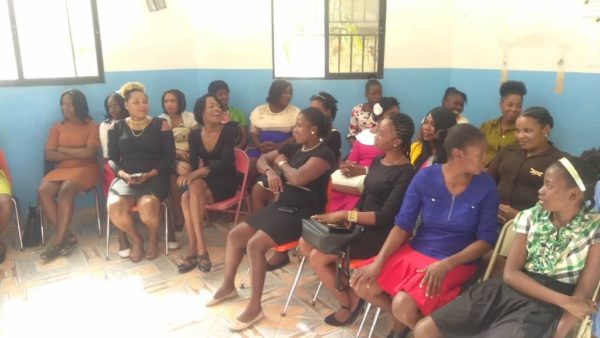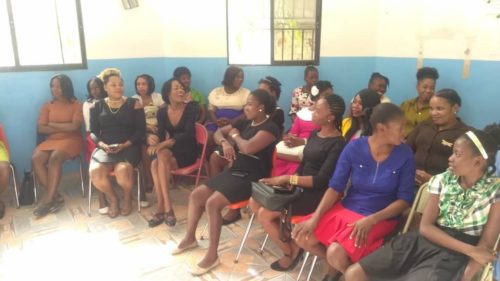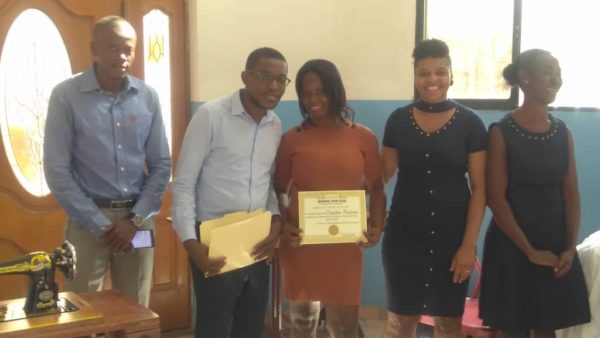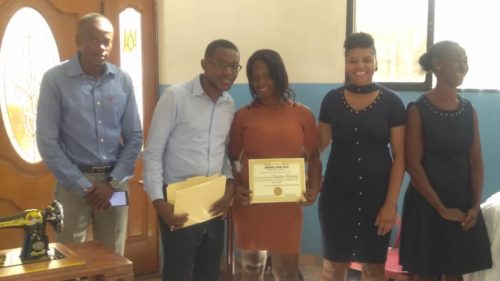 Another triumph to celebrate was the granting of 501(c)3 status to our organization as a tax free non-profit, allowing our contributors to claim donations as a tax deduction.
In November we began a new class of 24 students.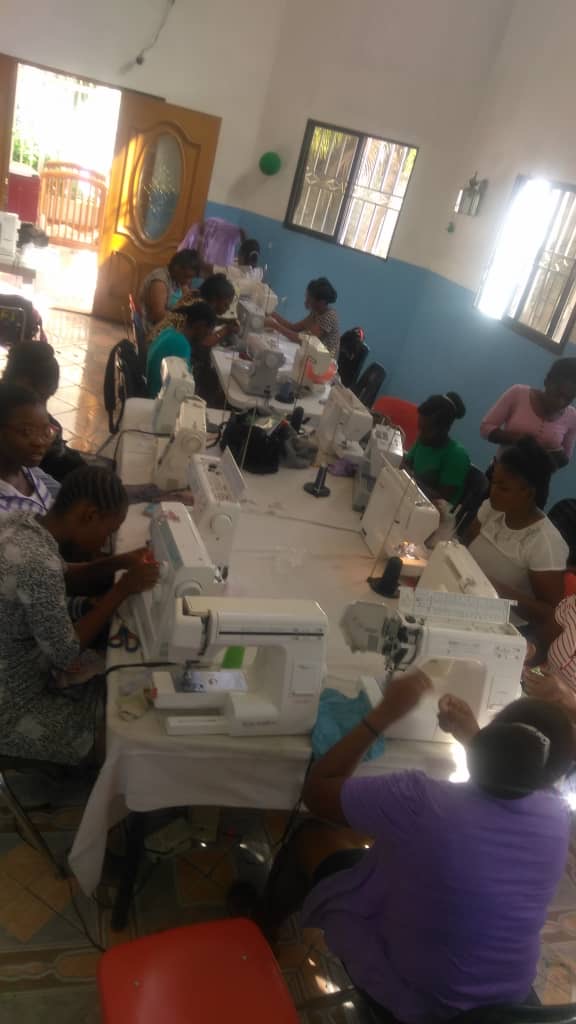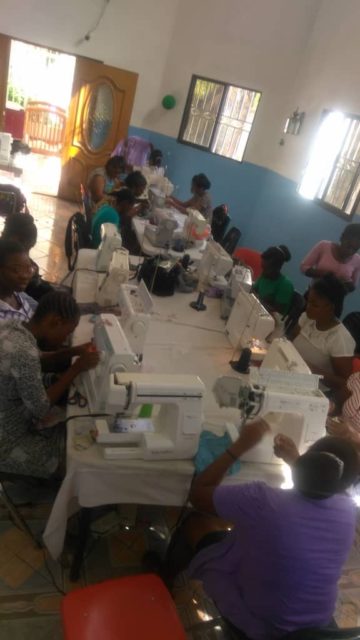 The women are attending a Bible study on the days that they come to the sewing schools, where their reading skills will also be assessed to determine whether we need to include literacy class with this group.  Here is a report from our Bible teacher:
"They have more interest in learning from the word of God. They know better how to be a model as Christian women in their households.  They always witness after the classes that they love what they were just learning.  So, they also witness that getting to know about Esther helped them understand that they are not alone, that other women all over the years and all over the world have the same problems they have in Haiti. Most of them have already accepted Christ in their lives, but for those who don't know Christ yet, even though they did not accept Christ until now, I am sure that they are evangelized."
We received generous donations of funds and sewing supplies that allowed us to send four new heavy duty Singer sewing machines, sewing kits for our new class, and fabric and notions for our students to make clothing for themselves and items for sale.
Our biggest challenge in 2019 is the violence that continues to plague Haiti.  This has kept our US team from visiting the project to encourage these students, share the gospel, carry in supplies, and teach new projects.  It is our hope that tensions will calm down so that we can visit in 2020.  Please continue to pray for these women and their country.
Going forward we are hoping to broaden our base of contributors so that the organization is less reliant on the contributions of the founders and we may increase our impact.  Efforts have already begun to raise funds to purchase treadle machines for our next graduating class, and we appreciate donations that allow us to continue operating.  While many of our supplies are donated, we need to purchase some specific supplies and pay for mundane but necessary items such as shipping, customs, and bank fees, so non-designated donations help keep us going.
We are truly grateful for the blessing bestowed on us by our donors.